Written by AG Thorson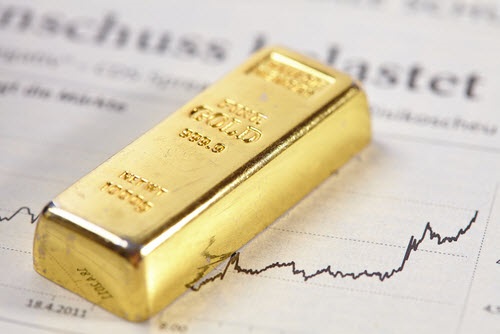 In my last missive, I presented our medium-term Gold Forecast. Cycle conditions suggested that a top was at hand. Geopolitical events (Syrian missile strikes and North Korea) extended the rallies in gold and oil an additional week. Prices topped, consequently our forecast remains intact.
Metals and miners continue to rollover from their recent highs. I've outlined preliminary targets for both gold and silver. These levels may need adjusting as the landscape of the decline loosens.
Our primary interpretation supports a low in May. However, we could see an extension into mid-June. The energy and breadth of the next decline will determine which time frame to promote.
US Dollar Chart
The Dollar Index appears to be creating a falling wedge pattern. These patterns usually breakout to the upside. In the short-term, closing back above the 100 level will signal an intervening low.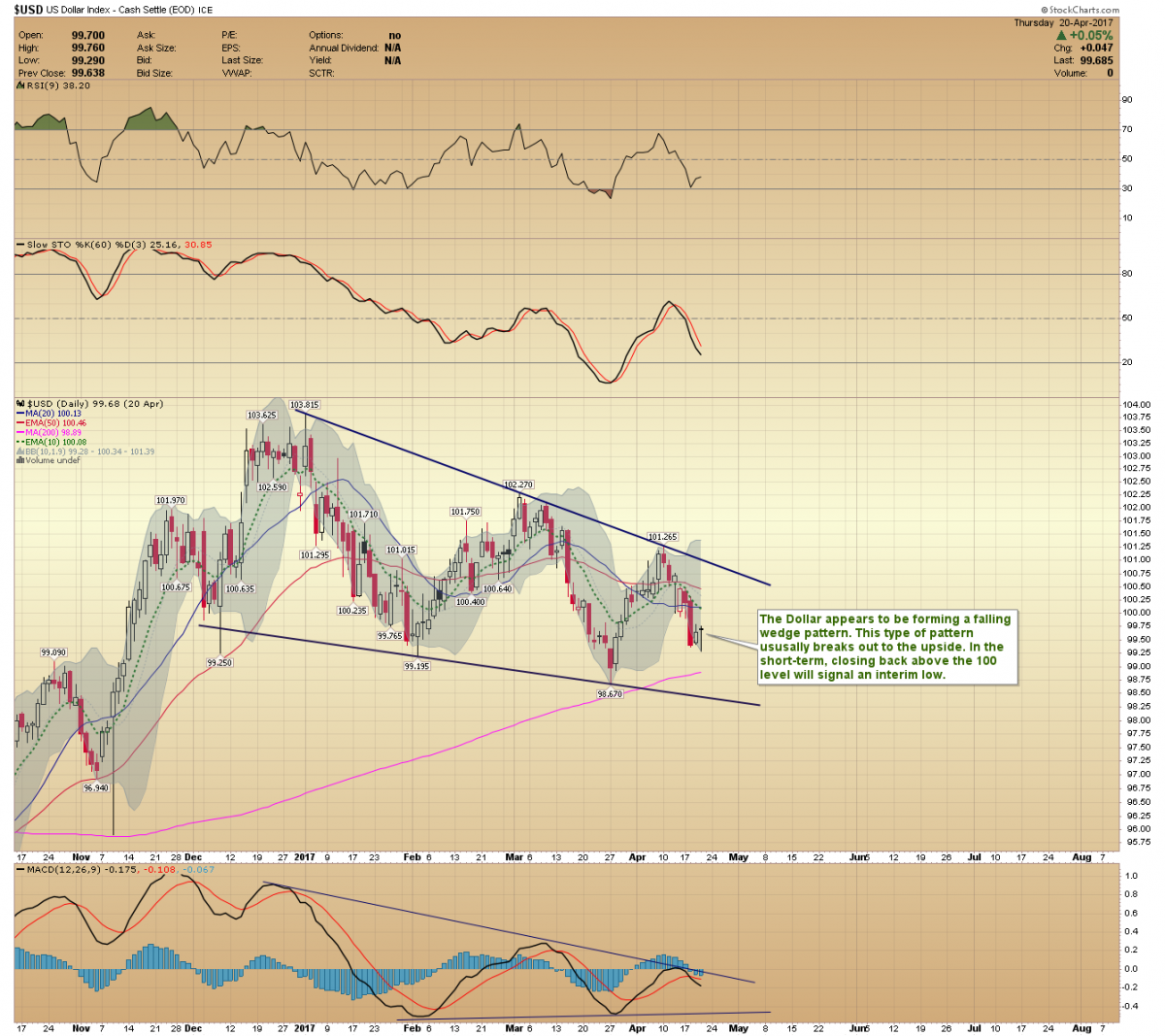 Gold Price Chart
Gold prices closed below Monday's low, forming a swing high. Next, we need a close beneath the 10-day EMA. Prices are finding support between $1,273 and $1,278. We should see a drop to $1,250-$1,260 once this level is defeated. I marked a preliminary target area. It may need adjusting as the decline advances.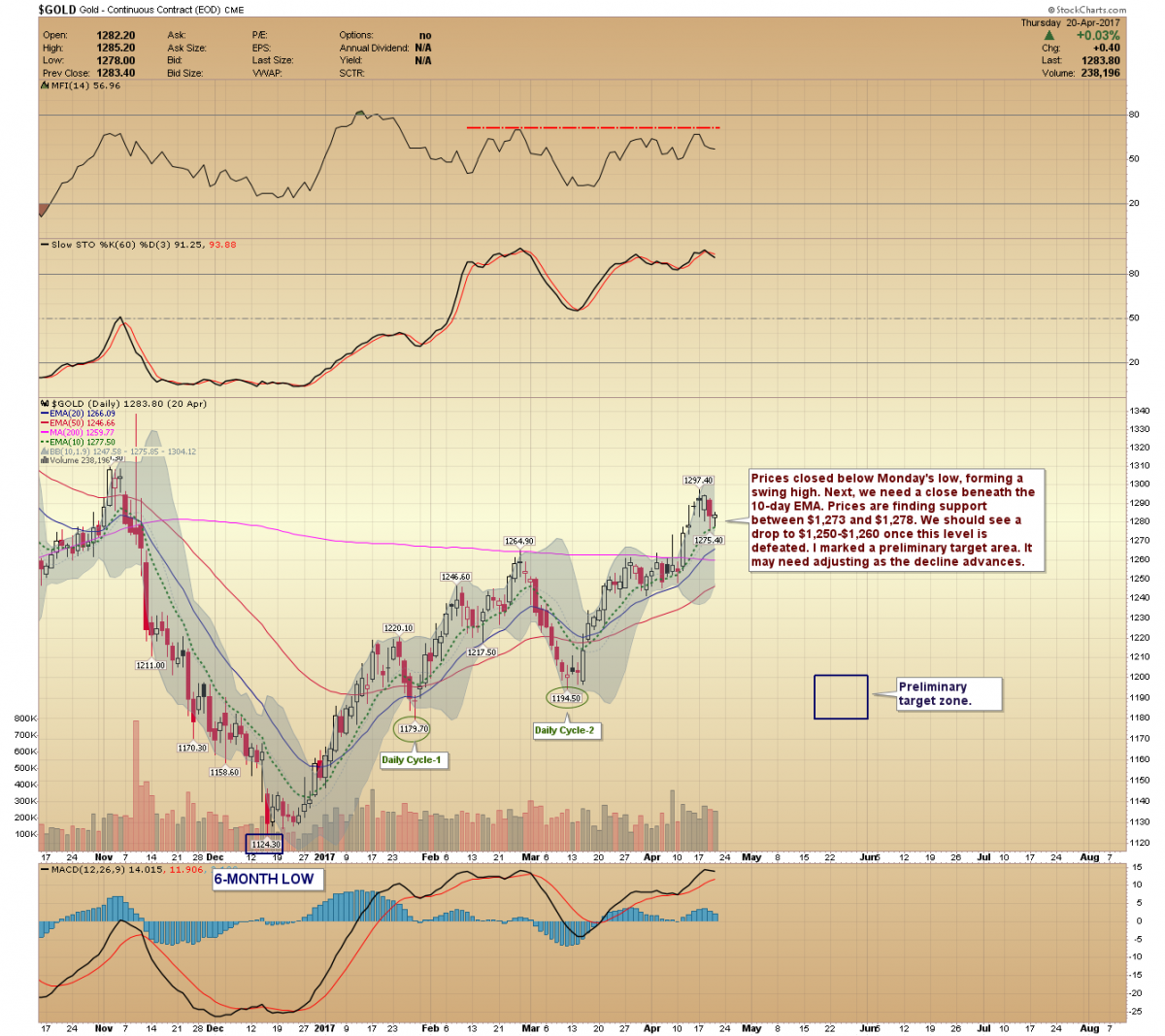 Silver Price Chart
Silver prices closed below the recent lows, and a cycle high has been confirmed. A slump in general commodities could intensify the decline in silver. We might see prices fall to $16.00 and test the December low.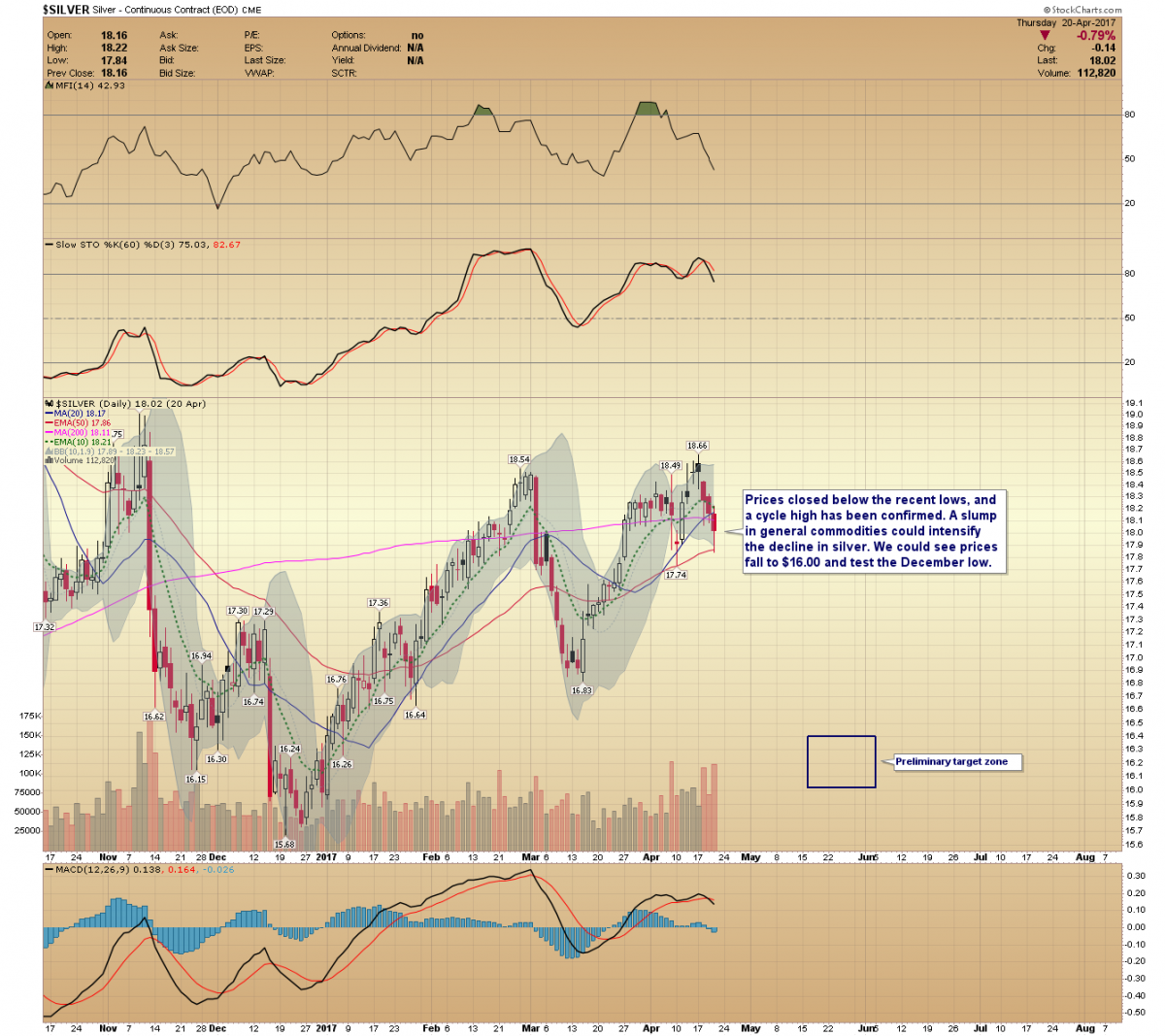 XAU Cycle
The daily cycle for the XAU has averaged 24-29 trading days between cycle inflection points. The March cycle inverted, instead of forming a cycle bottom, prices peaked on the 25th day. The natural cycle duration infers a low arriving between May 18th and May 25th. Prices should drop below the 77.62 low and potentially test the December 71.63 bottom.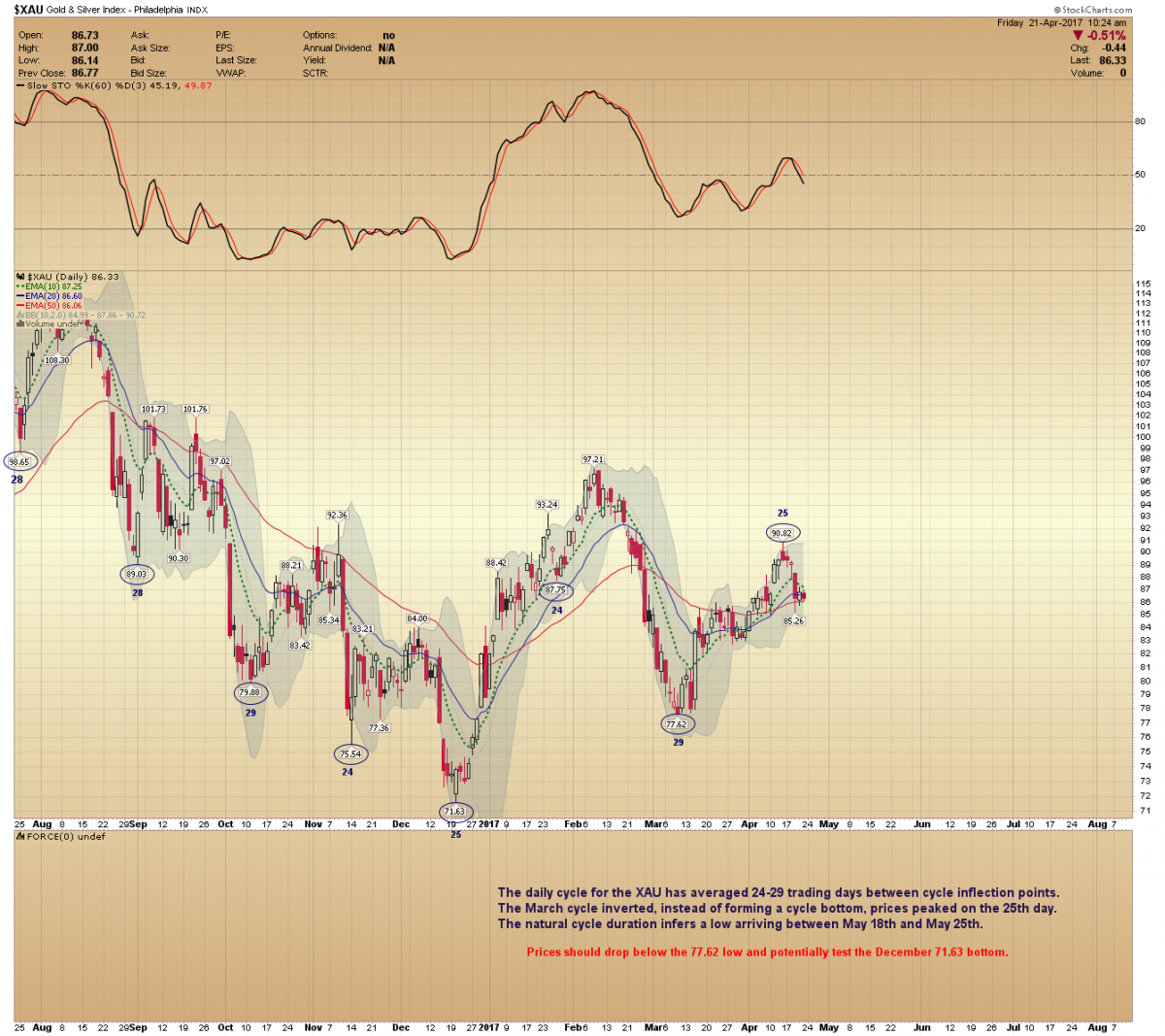 GDX Chart
Prices bounced slightly after four consecutive down days. The next hurdle is to close below the 50-day EMA.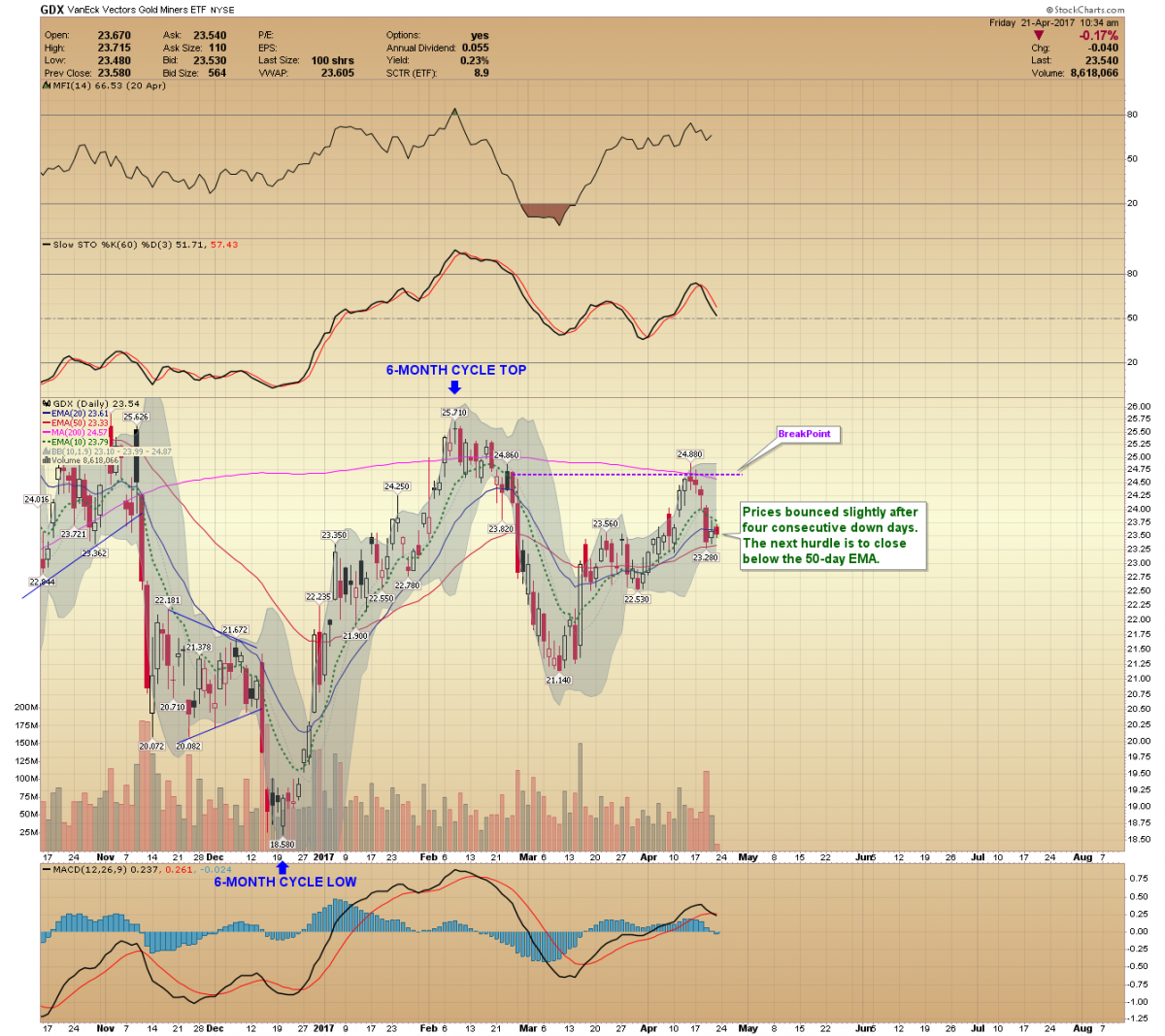 DUST Chart
Prices are bumping up against the 20-day EMA. We should see prices reach the 200-day MA ($36.00+) or more in May.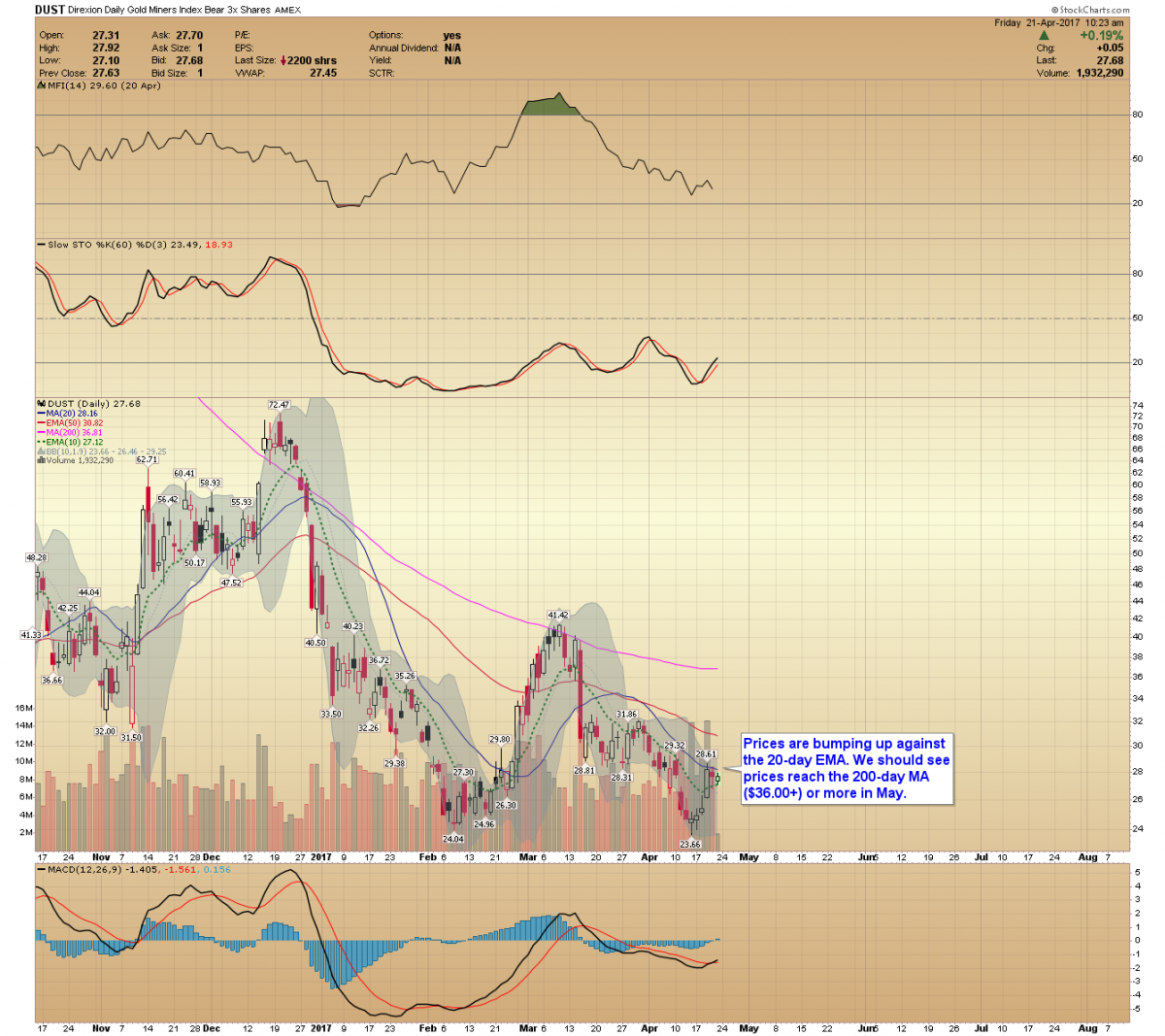 GDXJ Chart
The underperformance may cause prices to retest the December low in May. The fund expects to correct the underlying asset problem by June 17th.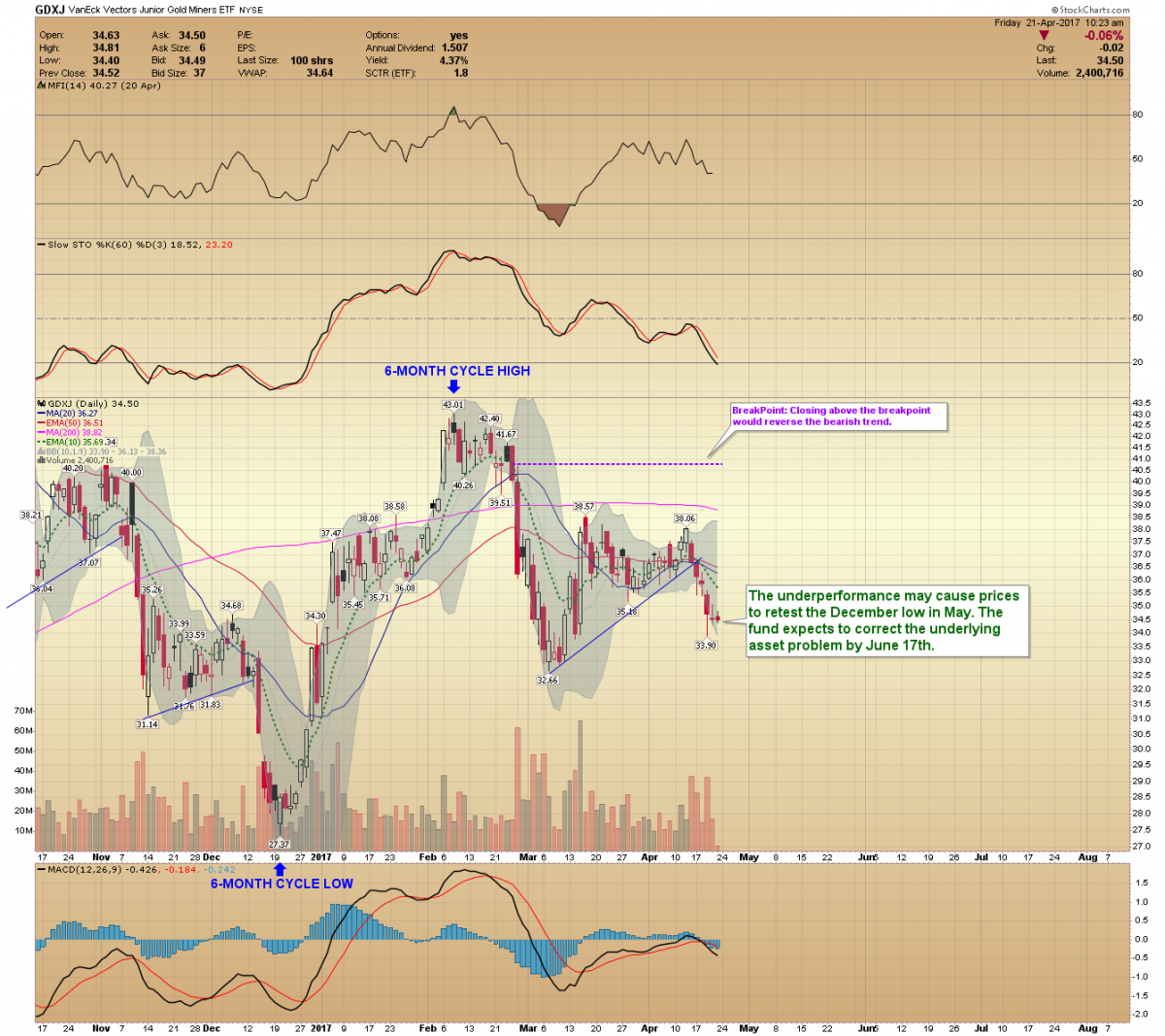 JDST Chart
Prices are fighting the 50-day EMA. If GDXJ tests the $28.00 level, prices should reach the upper end of the target zone ($26.00).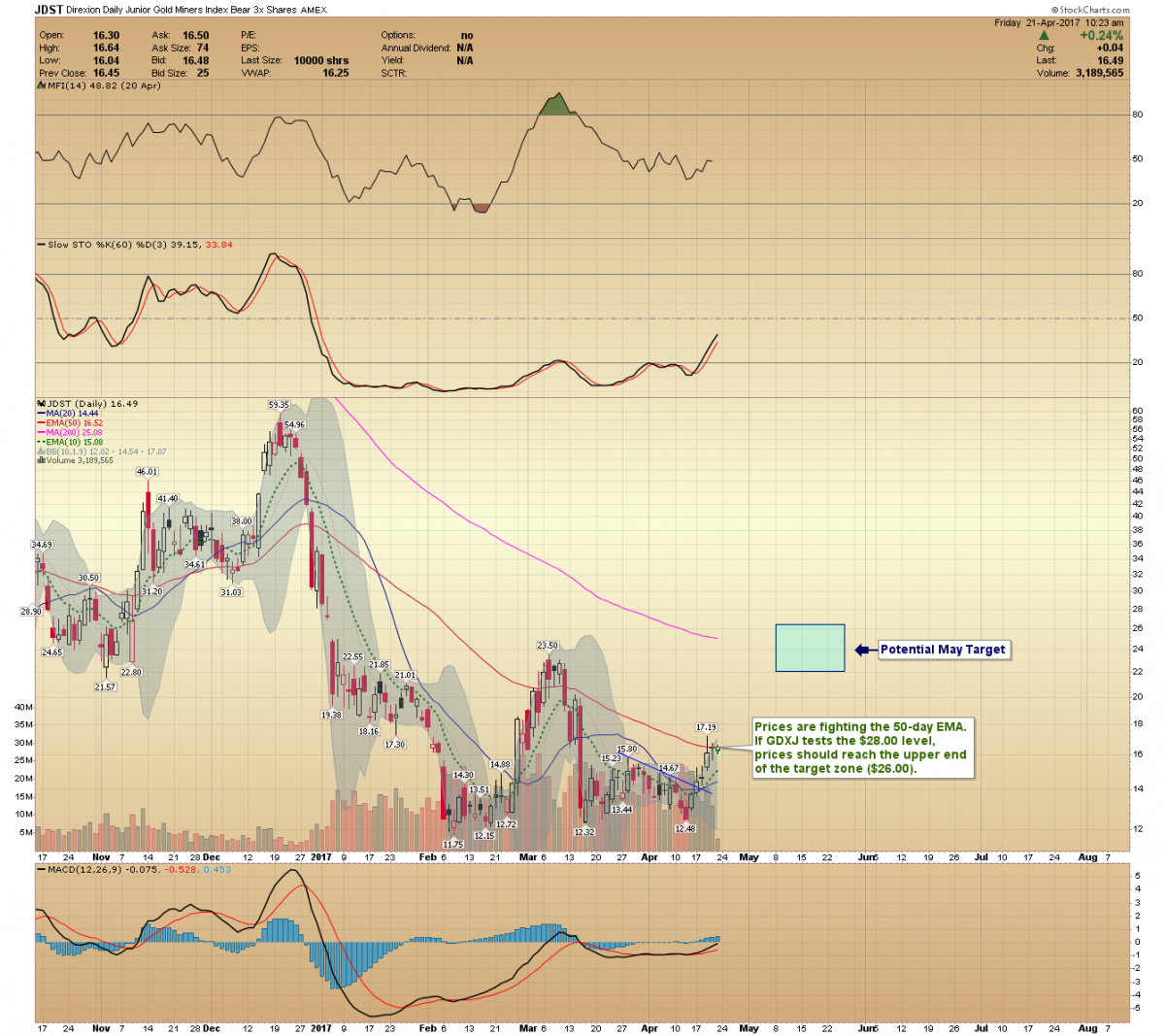 WTIC Chart
Prices finally broke the $52.50 support level, and declined sharply. We should see a test of the 200-day MA ($49.00) and possibly a test of the $47.00 low. Decisively breaking the trendline and closing below $47.00 could send prices to our original target of $42.00 in May.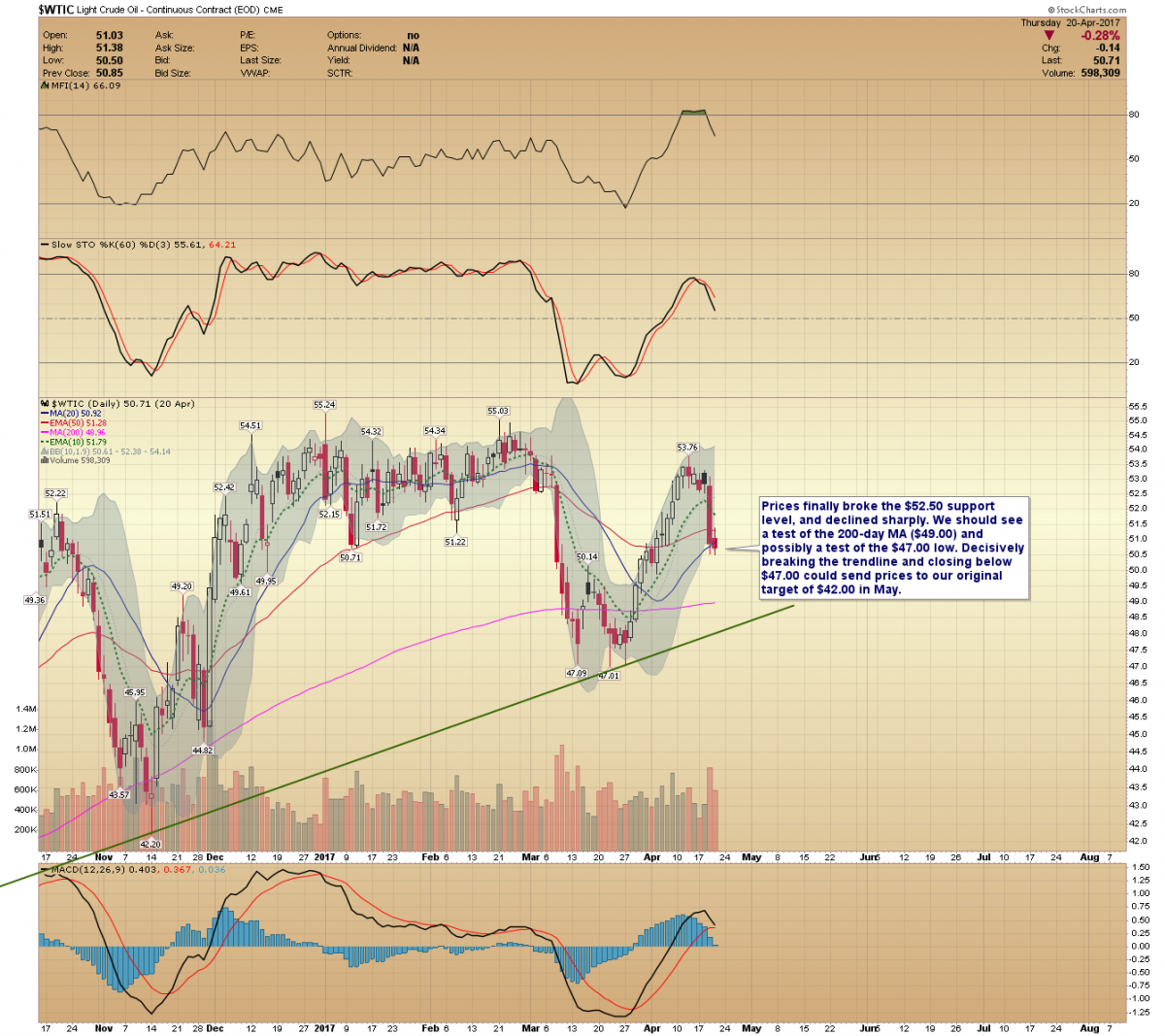 We expect an excellent long-term buy in precious metals and miners by late May or mid-Jun